Argentina's captain Lionel Messi has announced his retirement from close friend Sergio Aguero. Paris Saint-Germain forward Lionel Messi posted a picture on Instagram with a caption saying goodbye to Sergio Aguero. After his fellow striker Barcelona's compatriot announced his retirement from football on Wednesday. According to Mundo Deportivo. 
'In our working career Kun. We are in a very beautiful time. And other times that weren't like that. It all made us unite more and become more friends. And we will continue our lives together off the pitch.'
'It is with great pleasure to lift the Copa America trophy recently. With all the achievements you can achieve in England. And the truth is right now it hurts to see. That you have to stop doing. what you like most because of what happened to you.'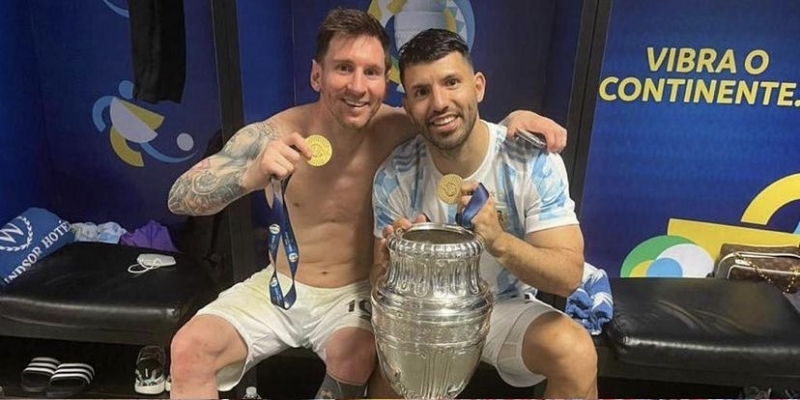 'Of course, you will continue to be happy because you are the one who brings happiness and those of us who love you will be with you. Now, a new stage in your life is about to begin. And I believe that you will live your life with a smile and with all the inspiration you put into everything. The best thing in this new stage!!! I love you so much my friend I will miss you a lot to be with you on the pitch and when we are together in the national team!!' Messi posted.
As for Aguero Kun.
Replied to the message: 'I'm proud of the career that I have. very happy'
'I've been dreaming of playing football since I was five years old. I want to express my gratitude to everyone. Every club I play and of course my dear Argentina.'
'I don't know what awaits me in my next life. But I know there are a lot of people who love me and want the best for me.'